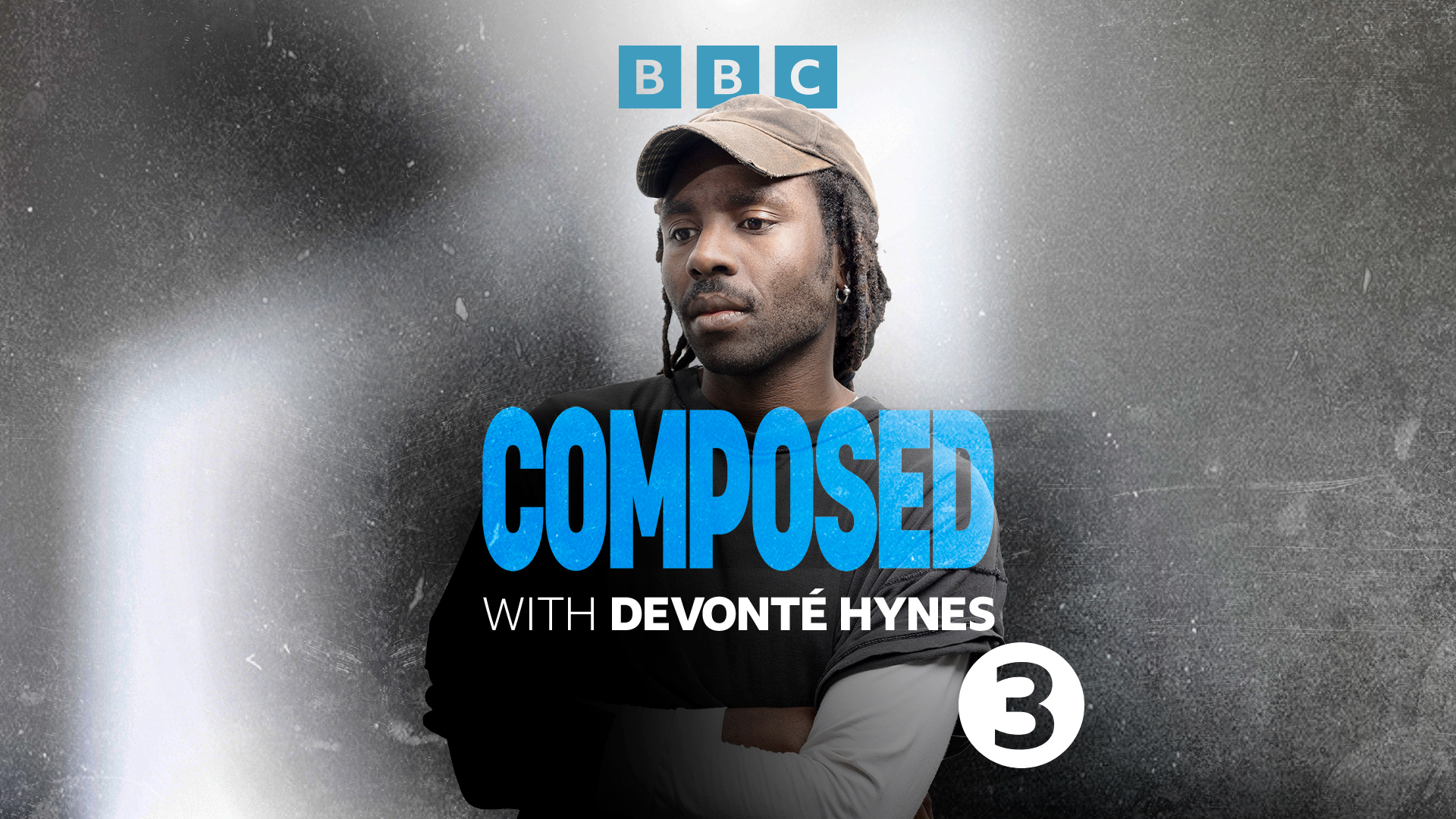 We're thrilled to be launching the second series of Composed, for BBC Radio 3 and BBC Sounds, presented by the Grammy-nominated composer, producer and recording artist Devonté Hynes. 

This series airs weekly on Radio 3 from Saturday 18th March, with the first three episodes available now on BBC Sounds.
Composed is informed by Devonté's love of classical music and will draw on a huge range of influences from across the musical spectrum. He's probably best known for his work as Blood Orange but his incredibly diverse career includes Test Icicles, Lightspeed Champion, film and television scores, as well as collaborations with the likes of Caroline Polachek, Haim, FKA Twigs, Blondie and A$AP Rocky.
Each episode will focus on a different theme, from soundtracks, to overlooked composers, electronic music, the piano and cello. It includes music from Alice Coltrane, Arthur Russell, Kate Bush, Björk, Harold Budd, Julius Eastman, Philip Glass, Missy Mazzoli, Malcolm McClaren, Trent Reznor and Atticus Ross.
Devonté Hynes says: "I am honoured to present this series dedicated to my influences within the classical world. I hope people will enjoy how wide a genre it is, and discover artists, lots of whom are still active, who I feel deserve a lot more attention than is given, enjoy."
Composed is a Spiritland Production, commissioned by Philip Raperport, for BBC Radio 3 & BBC Sounds.
Share this
Latest News
More Like This